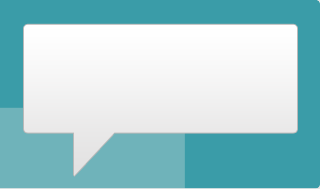 Need a fax line?
Virtual Phone System
Features
Unlimited Calling
Enjoy unlimited calling to phone numbers within the continental U.S. and Canada, and to Voice-Ring phone numbers worldwide. Stop worrying about unbridled bills. Call whoever you want, whenever you want, for as long as you want, for one flat rate each month. Businesses that have offices in multiple cities or states can save hundreds of dollars each month on long distance charges alone. Optional customized low rate domestic or international calling plans are available. Your Voice-Ring Advisor will work with you to design the best calling plan for your business.
Flexible phone numbers
Switching to Voice-Ring means you won't have to worry about losing the phone number you have spent years promoting. You can use your existing number, or get new local, toll-free, or virtual numbers. By setting up virtual numbers, (local numbers from some other area of the country) your customers in those areas can call a local number instead of a toll-free number or incurring long distance charges when calling you. Voice-Ring is not concerned with building, city, or state dialing restrictions, so, no matter where you move to in the United States, whether it's across the hall or across the country your phone numbers will still work.
Extensions for the modern workforce
Each phone within your organization is addressed by a unique extension number. This allows you to dial from extension to extension using just the 2-6 digit assigned number It doesn't matter whether the other extension is across the aisle or across the country. That same extension could be in Florida on Monday and moved to Pennsylvania on Tuesday. Each extension can be assigned one or more local, toll-free, or virtual phone numbers. Each extension has its own voice mailbox and additional mailboxes are available. Assign extension numbers to cell phones and work at home phones so your road warriors and home workers can enjoy the same system features as your office staff.
Enterprise Voice-Mail
Voice-Ring unifies your company under one Voicemail system regardless of how many geographic location are involved. Each extension has a password protected mailbox that is accessible from any phone nationwide. Messages can be listened to, deleted, or forwarded to other mailboxes within the system. When new messages come in you can be notified by multiple methods including a message light illuminating on your phone, an E-mail alert, or a call out to another number. You can even listen to your voicemail via an E-mail audio file attachment.
Professional Auto Attendant and ACD (Automated Call Distribution)
Manage your inbound calls efficiently with an automated attendant that can be configured to provide numerous services using your own voice or a professionally recorded voice. Your attendant can present vital information such as office hours, address, fax numbers, or give product information. It can also be configured to route calls to specific groups of employees such as Sales, or Technical Support based on caller menu response. Your attendant can provide a company directory listing all or just a group of employees that are accessible to your callers, or route calls by a searchable directory when the caller enters the first 3 letters of the employee's name. These options can be combined using time based rules and multiple phone numbers to create that professional image your company needs to thrive. A Voice-Ring Advisor will work closely with you to design effective call flows.
Music/Messages on Hold
Your valued callers can listen to soothing music, or pre-recorded product and company information while on hold instead of sitting in uncomfortable silence. You don't want to leave your customers on hold too long, but while they are on hold, they are a captive audience... make the most of it.
Find Me/Follow Me
When you can't afford to sit at your desk but still need to catch those important phone calls, just a few clicks on your mouse and keyboard will have you connected. Use the secure web based administration from anywhere you have internet access and have your phone calls routed to your cell phone, home phone, or other office extensions. You can even have your calls ring at a list of phones in sequence before going to voicemail or at multiple phones simultaneously.
Conference Bridge
When you can't seem to get everyone in the same meeting room, or city for that matter, use the conference bridge to include a combination of up to 10 inside and outside callers in one conversation. Each party dials into a special extension or phone number which bridges all the lines together so you can talk to everyone at the same time.
Sure Connect
Communication is the life-blood of business. Voice-Ring understands this and has built in safety nets. In the unfortunate event of a disaster or service interruption where your phone or voice-mail can not be reached, you won't miss a call with Sure Connect. It can route all your calls to a pre-determined alternate phone number such as a cell phone or route them to a general mailbox where the messages can be E-mailed to you and listened to via audio file attachment.
Secure Web Administration
Manage your service from wherever you have access to the internet. Our secure website has a simple point, click, and type administration interface. Our professional and courteous support staff is available if you need assistance.
Microsoft Outlook Integration
Place calls directly from you contacts folder in Microsoft Outlook, simply click on the contact phone number you want to call. (Free software plug-in required)
Three way calling
Add a third person to your current phone conversation. Without any advanced setup, talk to two other parties simultaneously whether they are at an internal extension number or and external (PSTN) phone number.
Call waiting
Be notified when someone else is calling while you are on the phone. This gives you the opportunity to put the first party on hold and catch that second call.
Caller ID
See who is calling you from your phone's display. When you receive a call, their name and phone number will appear on your telephone's display window. If someone else calls while you are on the phone, you can see that name and number also, giving you the opportunity to take that call or let it go to voice-mail. You can customize your outgoing caller ID, so you are in control of what shows up when you call other people. Each extension can be set to display your main phone number, or other phone numbers you have
Call transfers
You can transfer calls to other internal extensions or to external phone numbers with ease. You even have the choice of consultative or blind transfers. Consultative allows you to talk to the new recipient prior to connecting the caller which allows you announce who you are transferring and why they are calling. Blind transfers simply connect the caller to the new recipient without any further action on your part.
Call Parking
This allows you to essentially put the call on hold in a specific "parking" place, and then the call can be picked up from any other extension. If the call is not picked up within a reasonable amount of time, it rings back to the original extension it was received on.
Do Not Disturb
This button on your desktop telephone can be used when you don't want distractions. This feature sends all calls directly to voice-mail without ringing at your phone, so you can work in peace. Your phone's message light will let you know you have new messages that you can retrieve at your convenience. Do Not Disturb stays active until you turn it off on your phone.